CandyTX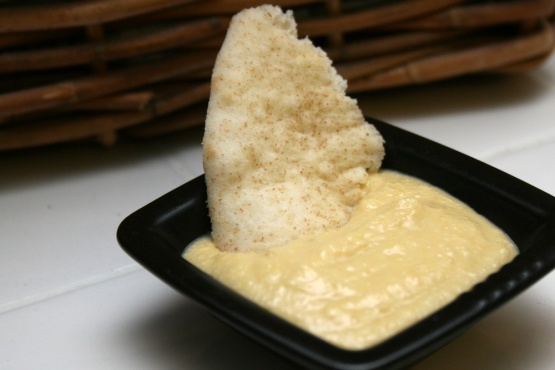 This is a delicious beginning to any meal! I sometimes add pimientos, or herbs to spice it up a bit.
I also make my own crisps, with baking Pitas Bread, sprinkled with cinnamon, and cutting to make fresh chips. So delicious.
Thanks so much for sharing your recipe!
Mix all of the ingredients together in your food processor.
Serve with warmed pita bread.