Hummingbird Nectar Feeding Solution

I've done some research and believe this to be the most healthy way to prepare the solution. Never use sugar substitute, brown sugar, honey or organic sugar. Some experts believe red food coloring can be harmful to hummingbirds. Since most hummingbird feeders are red or have some red on them, it is not necessary to add food coloring. *Tip - When first attracting hummingbirds, tie a red ribbon on the bottom of your feeder.
Directions
Bring 4 1/2 cups of filtered water to a boil for 2 minutes.
Remove from heat and measure water to be sure you have 4 cups.
Add sugar and allow sugar to dissolve.
Place in refrigerator until cooled.
Fill hummingbird feeders and enjoy.
Store remaining nectar in the refrigerator for up to one week.
Reviews
Most Helpful
Thanks so much for posting. Having the ratio here keeps me from having to Google it every spring. Now my hummers are buzzing, fat and happy!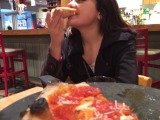 I like this one as I can boil the H2O in the microwave and let cool with sugaron counter. My feeder is more decorative without red so I do add 4-5 drops of red coloring to the mix. Thank you for posting!
Thank you so much for the hot tip of the red ribbon! I get two species of hummers here in ND and this is the ratio I use too. They love my big flower garden as I plant what they love!!!