Hummingbird Feeding Solution
Barb G.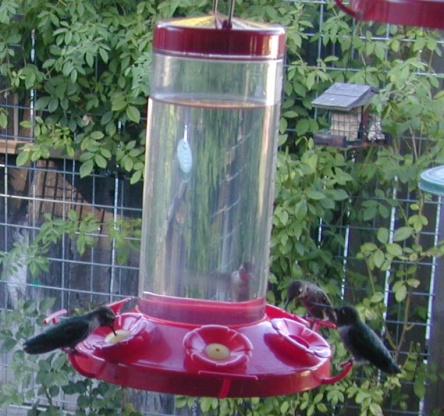 I thought I would post this recipe for Hummingbird Feeding Solution, because it took me a while to find it!
Top Review by Oh Z.
Why would you feed these birds something that has NO NOURISHMENT in it? White sugar should be banned and never even be made. Isn't there something with nourishment that you could give them?
Combine sugar and water in a saucepan and bring to a boil.
Boil for 2 minutes.
Cool completely.
DO NOT add food coloring to water!
Fill your hummingbird feeder and keep remaining feeding solution in the refrigerator up to one week.