Hummingbird Feeding Solution
Barb G.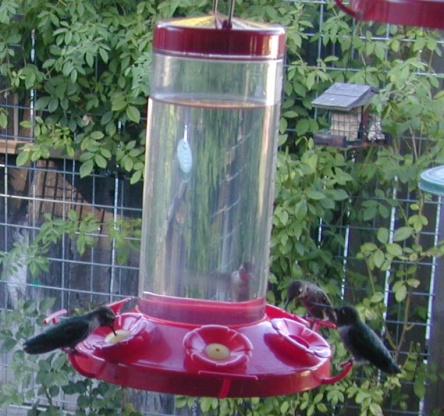 I thought I would post this recipe for Hummingbird Feeding Solution, because it took me a while to find it! I added a touch of beet juice for color. It seems to attract more birds than just the clear syrup alone.
Combine sugar and water in a saucepan and bring to a boil.
Boil for 2 minutes.
Cool completely.
DO NOT add food coloring to water!
Fill your hummingbird feeder and keep remaining feeding solution in the refrigerator up to one week.