Prep 30 mins
Cook 30 mins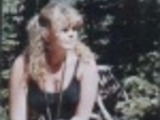 Posted as a recipe request. It sounds tasty!
Directions
Cake--------------------.
Combine flour, sugar, salt, and cinnamon.
Add eggs and oil, stirring until flour mixture is moistened (Do not beat).
Stir in vanilla, pineapple, pecans, and bananas.
Bake in 3 greased and floured 9 inch cake pans at 350 degrees for 25 to 30 minutes or until a wooden toothpick inserted in center comes out clean.
Cool in pans completely.
Frosting------------------.
Combine cream cheese and margarine, beating until smooth.
Add powdered sugar and vanilla.
Beat until light and fluffy.
Spread between layers and on top of and sides of cake.
Sprinkle pecans on top.
Most Helpful
My next door neighbor made this recently. She gave me and my Husband a piece. We loved it! Kind of like carrot cake. But it was Perfecto! PEACE Rhonda : )
Liked the combination of flavors, but the cake turned out WAY too 'dense' and way too sweet for us. Heavier than even carrot cake.
I have a similar recipe. But I think the two cups of sugar is way to sweet for me: I use only 1&1/4 of brown sugar.