Waverly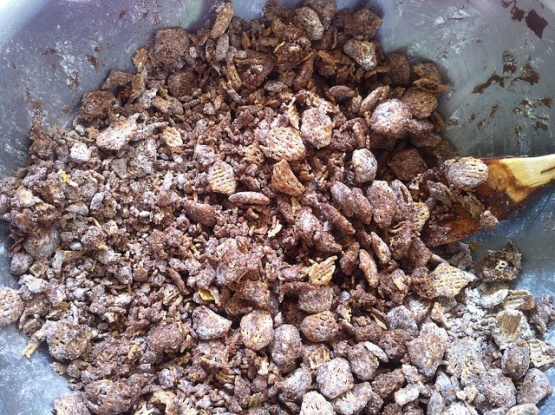 This is the best recipe in the world!! It is great to have anytime but it also makes great christmas gifts.

Made this Thanksgiving day. Kids and adults all loved it. Just a tip... if you are going to double it (like I did) make two different batches. Easier that way in the long run and fewer chex get crushed in the mixing.
In a large sauce pan, melt together butter, peanut butter, and chocolate chips.
Stir until all is evenly distributed and all is completely melted.
Measure out chex into a large bowl.
Pour chocolate mixture over chex and fold until all the chex are completely covered in the chocolate mixture.
Put powdered sugar into large paper bag.
Put chex into the bag with the sugar and shake until all chex are covered.
Add more sugar as needed.