Kana K.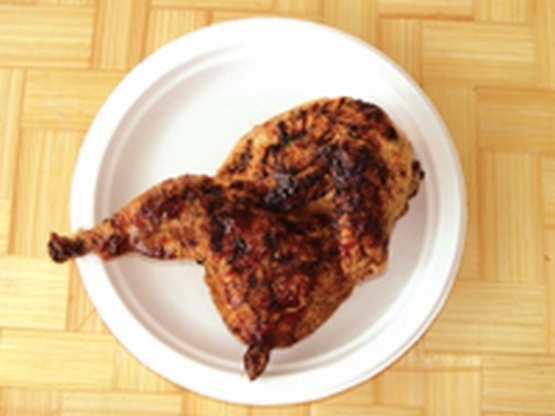 "Huli Huli," means turn, turn. Chicken halves are cooked on metal frame screens that are turned repeatedly over a charcoal fire, somewhat like a rotisserie. Below is a basic recipe for hawaiian barbecue.
Oven Version:.
Arrange chicken, skin side up, on rack of broiler pan.
Broil 6 to 8 inches from unit in electric oven for 10 minutes on each side.
Combine remaining ingredients;.
Baste chicken and continue broiling for 10 more minutes on each side, basting frequently with sauce.