Huge Batch of Whole Grain Pancakes
Dawni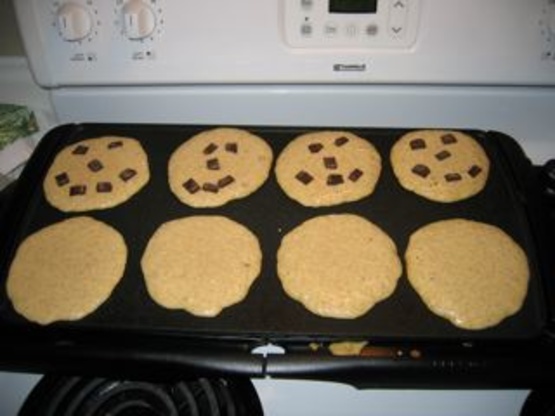 Yummy whole grain pancakes in huge quantity. I make the whole batch on Saturday mornings and freeze the rest to used during the week. They thaw quickly in the microwave. My kids love these with smiling chocolate chip faces. Got this recipe from a magazine years ago. I make these for Easter brunch at church. They are requested each year.

Took your suggeston & mixed all the dry ingredients, then made just enough to serve 4 of us! Great tasting pancakes, these, & I particularly liked the combo of flours with the cornmeal & oats! This certainly is a keeper of a recipe! [Made & reviewed for one of my adoptees in this Spring's round of Pick A Chef]
Mix all dry ingredients, except chocolate chips. Add the wet ingredients and mix just until combined. Cook on hot griddle about 2 minutes per side. Before flipping over put chocolate chips on pancakes to look like smiling faces. Then flip and cook on other side. I can cook 8 at a time so it takes about 20 minutes to cook the entire batch. Note: You can mix the dry ingredients and keep on hand to make smaller separate batches.