Huey's Lamb Sausage Rolls
Peter J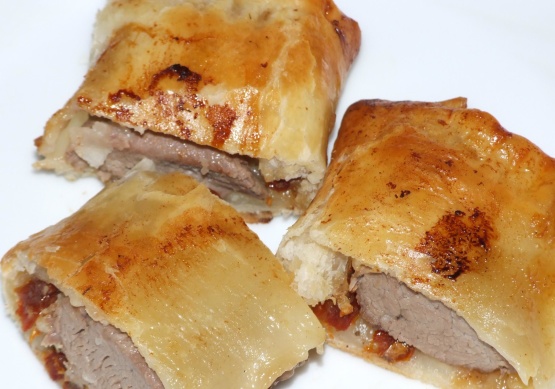 Adapted from a recipe from Huey's website. Huey (Iain Hewitson) is an Australian chef who hosts a popular TV cooking show each weekday. This recipe serves 4-8 as a starter or a snack.

This reminds me of Mom's She used to make something close to this. Thank you for sharing, it is a keeper for sure!
Preheat the oven to 190°C/375°F.
Place a backstrap in the centre of each pastry sheet, smear the top with tapenade, sprinkle with the minced garlic and the rosemary and wrap it up; then crimp the edges with a fork and place the roll, seam side down, on a lightly greased baking tray.
Beat together the egg and milk and generously brush the rolls; then cook them in oven for about 15 minutes or until pastry is golden.
Slice each roll into 4 and serve with your favourite sauce or relish on the side.