Kansas A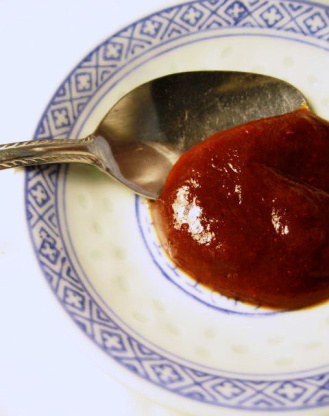 This is great canned! It is very similar to the "real" stuff. I always have an abundance of apples and plums in season and it's a great way to use them up. The original recipe called for 4 1/2 cups of sugar but I found it too sweet so I reduced it. It can be used on meat, eggs, and for a dipping sauce.
Cook fruit, onions, and garlic. Press though sieve, puree in a blender, or use a berry press.
Add spices and boil down until fairly thick (this can take quite awhile).
Process in hot water bath for 15 minutes.