How to Clean or De-Scale Your Kettle
Tisme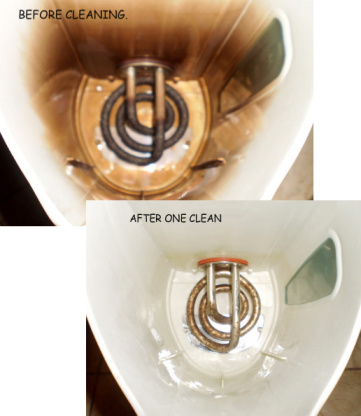 This is such an easy way to clean all the build-up in your electric kettle and I've found works much better than vinegar.
If using lemon, add the lemon to the kettle, fill with water up to the marks you wish to remove and boil. Can be done a few times if kettle is particularly dirty.
If using citric acid, boil water in kettle first and then add citric acid, let sit for approx 20 mins and voila, clean kettle.
Empty kettle and re-fill and boil a few times before using it for drinks just to make sure all residue is gone.