How to Clean Hood Filters
gailanng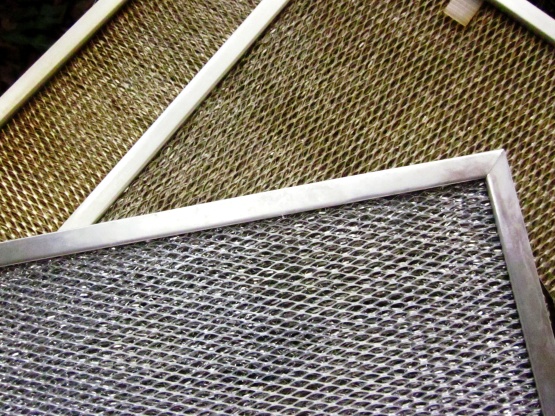 This method is nothing short of a miracle to clean kitchen hood filters. Non-toxic and cheap, cheap, cheap! The only problem you should have is finding the right vessel. I used a roasting pan, but maybe using a disposable aluminum pan would work. Add the soda at the beginning to the cool water so it doesn't fizz and overflow. As embarrassing as it may be for me to show how bad mine were, note the differences. The foremost filter in the picture is one that's been cleaned by this method.

Top Review by lazyme
This is awesome! I knew that my filters were dirty, but had no idea until I tried this. lol. They look great and I don't get sticky fingers touching them anymore. Thanks gailanng for sharing this wonderful keeper. Made for PRMR tag.
Fill a large heat-resistant vessle, like a pot or flat rimmed baking sheet with baking soda. Add enough water to fill without spilling over. Place in the hood filter and turn up the heat to a slow boil.
This takes about 5-10 minutes. Since I placed mine flat in a rimmed baking sheet, I was able to assist the removal of build up with a toothbrush. I, also, with tongs flipped the filter over. The water will foam, raising the residue to the top. Rinse thoroughly.
Repeat with remaining filters.