How Canadians De-Salt Their Ham
jenne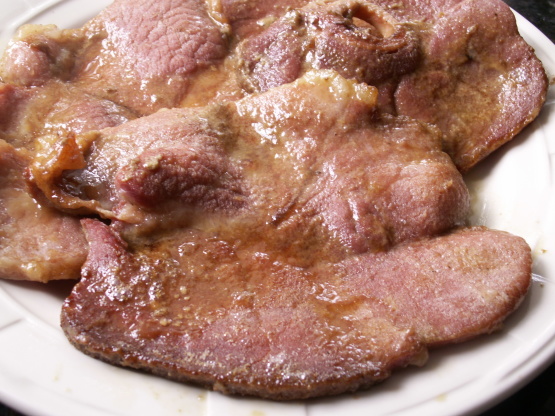 I found this on the epicurean.com under Canadian recipes. I haven't tried it yet, but it claims to produce a moist, tasty ham that's not overly salty like most. Posted for ZWT.

I purchased a 20 lb whole smoked ham from Tom Thumb for Easter Dinner and I was afraid that this wouldn't work, but it really did! Just as Carmen B. previously posted, I used 1 liter bottle ginger-ale and marinated for 5 hrs. then turned over and marinated overnight. This is such an ingenious way to de-salt ham! Thanks for the recipe!
Preheat oven to 325 degrees and trim the fat from the ham.
Marinate in the Ginger Ale for at least 4 hours in the fridge, turning if needed.
Place in foil lined baking dish.
Mix together the beer, mustard and molasses, spread over ham.
Cover ham with foil and bake 15 minutes per pound, then remove foil and bake an additional 20 minutes.