Houlihan's Herb-Roasted Chicken
Diana 2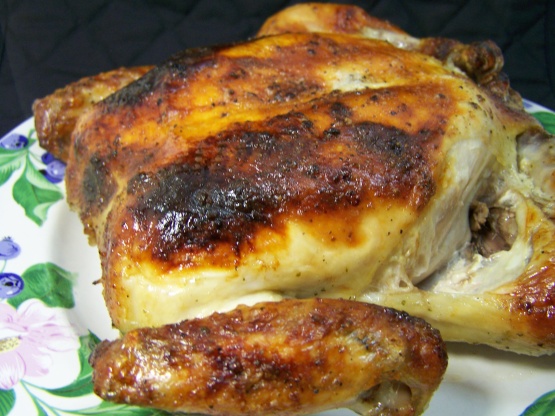 Cut this from the Miami Herald about 25 years ago (YIKES). Don't let the list of ingredients scare you, it's very YUMMY! If your watching your sodium intake, you may want to cut down on the salt. Marinade may be made in advance and will keep indefinitely in the refrigerator, it never lasted that long in our house.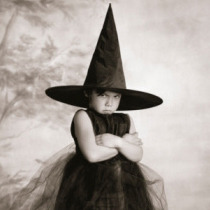 Blows my mind that no one has reviewed this yet. You have no idea what a great meal you're missing. I had one whole chicken, so only made 1/4 of the recipe (just in case I didn't like it), which was the perfect amount. I flattened the chicken (spatchcock style) then put it and the marinade in a ziplock bag for about 5 hours. I baked as instructed, and was REWARDED with the most flavourful, moist and tender chicken I've had in a long time. I served it to company tonight and they were extremely pleased as well. NC Gal, this is fabulous, and I'll be making more than just 1/4 of the recipe next time. Honoured to make this as a "Thank You" for voting for Lawrencetown, Nova Scotia in the 2010 Kraft Hockeyville Competition.
for marinade base, place the onions, garlic and 1/2 cup cider vinegar in a blender and puree. Place puree in mixing bowl. Add the mustard, white pepper, garlic power, sugar & salt. Beat in oil with mixer at medium speed, then gradually add the additional 3/4 cup vinegar, mixing thoroughly.
To the base add the marinade spices and water. Blend thoroughly. Makes about 1 quart, enough for 2-2 pound chickens.
To cook, immerse split chicken or chicken parts briefly in the marinade (about 20 minutes, but I have marinaded over night too) Place chicken on sheet pan and bake in 350 degree oven. 1 chicken split will take 1 to 1 1/2 hours. Chicken parts will take 45 minutes to 1 hour.