Prep 15 mins
Cook 10 mins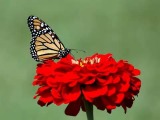 This recipe comes from the Bank of the SW, Houston, Texas. Years ago, they served this wonderful drink, along with gingerbread, in their lobby where it was made fresh for the customers. I have used it for years during the holidays and I want to place it here for safe-keeping and for anyone who wishes to serve this incredible drink to their family and friends.
Directions
Combine ingredients and bring to a boil. Serve hot.
Reviews
Most Helpful
I had this recipe years ago that I got from the bank that served it to their customers, but somehow I lost it. So glad you posted it, because it is delicious!
Nancy, thank you SO much for posting this! I had wassail for the first time at Bank of the SW, it was one of our family traditions, we'd have gingerbread & wassail there, then go hear the choir at TCB! Several years ago, I searched for a recipe and found one for wassail punch, which was good but not quite right. Upon searching this year, I found yours and will make today. Thanks and Merry Christmas!
My church always served hot wassail on after the St. Lucia service. I always remembered it had cranberry juice in it, so I subbed cranberry for the pineapple, and it was perfect. Absolutely just as I remembered.
Holiday Central >