An old winter favorite, used to clear up the common cold and hangovers. Simple delish! Makes you want to move to the snow so you can drink it everyday! You can also try the Italian version. Mind you, these all can be adjusted to your minding. Try orange instead of lemon, or a different liquor... mix it up!
Directions
Coat the bottom of a mug with honey.
Add the brandy and the lemon juice.
On the side, boil your water and use the tea bag to make hot tea.
Pour the tea into your honey/lemon/brandy goodness.
And waaala -- home.
Most Helpful
I was desperate for some runny nose, stuffy head, cough relief.....and found this recipe. Bourbon was the closest thing I had to brandy and it worked just fine. I used a chai blend tea. Very nice to sip on when your under the weather. Warmed me up and I felt a little better!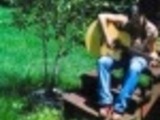 Such a pleasant, nostalgic cup of feeling better when you're feeling flu-ish but don't want to knock yourself loopy for 8 hours on Benedryl. My mother always made this for the achy-all-over sort of bug she called "The Grippe".