BecR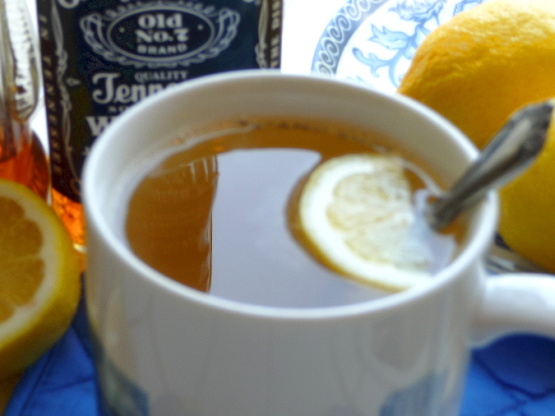 From my parents and granparents (add a generation for a lot of readers!) but this is a "warmer upper" when you get inside from the cold of fall/winter/spring activities... Brandy, rye or rum can be substituted for cognac, according to what you have on hand...
In a coffee cup, assemble base ingredients.
Add boiling water, stir and serve --
Warms you right up!