Hot Spinach Artichoke Dip
Prep 15 mins
Cook 25 mins
This is so good to make when you are having company.
Directions
Beat cream cheese and mayo with electric mixer on medium speed until well blended.
Add remaining ingredients, mix well.
Spoon into 9-inch pie or quiche dish Bake at 350 F for 20- 25 minutes or until very lightly browned.
Garnish with chopped tomato, if desired.
Serve with NABISCO CRACKERS or sliced vegetables.
Reviews
Most Helpful
Made this tonight and it was delicious! Very quick and easy to mix up, which is a definite plus. We had this with toasted mini rye bread and loved the combo. Thanks!
My aunt made this for Thanksgiving this year and everybody was addicted to it! I asked her for the recipe and this is the same one she gave me. It was better than any spinach artichoke dip I've ever had at a restaurant. I can't wait to make it myself! UPDATE: I made this again as an appetizer for the SuperBowl today. It was even better than I remember. We had it with tortilla chips and it was great!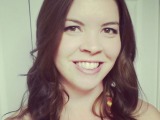 This is the recipe I use for Spinach Artichoke Dip. It is great warm from the oven, and warms up well. I usually serve it with Tostidos Gold tortilla chips, or with crusty bread. Either way, it's a great appetizer that everyone loves.