Hot & Spicy Vegetable Dip
Ang11002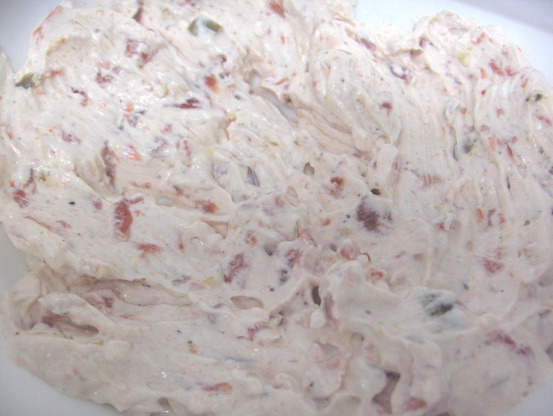 This is vegetable dip but my daughter likes it on potato chips. If you don't have Rotel, I have substituted a cup of salsa with excellent results.

Thank YOU for this great idea! It was (what we call) "munchie night" last night and as this recipe is ever so easy to make it was on the "menu". Because of being the garlic addict I am as well as spice freak, I added 2 cloves minced garlic and used the "hot" rotel tomatoes. I will definately make this many times!
Cream salad dressing and cream cheese.
Slowly mix in the Rotel.
Chill for an hour before serving.