Hot & Spicy Chicken (Shrimp) Fried Rice
PetsRus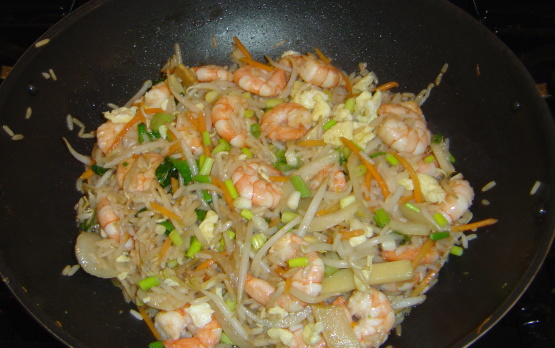 From the Lee Kum Kee mailing list. This is a wonderful, quick, one dish meal. Substitute/Add shrimp for variety. I tried it with a teaspoon of (Lee Kum Kee) Chili-garlic sauce and I will add more next time. YMMV

Delicious simple recipe. I used 1 1/2 tbsp. chili-garlic sauce and it was just right for us. I'm looking forward to the leftover for lunch tomorrow. Thanks for posting.
On a heated wok, add 1 tablespoon of oil. Cook egg and set aside.
Add remaining 2 tablespoons of oil, stir-fry chicken, cabbage, carrots and peas for 2 minutes. Add rice, Soy Sauce and Chili Garlic Sauce. Cook until heated through.
Toss in cooked egg. Serve with chopped green onions.