2bizzy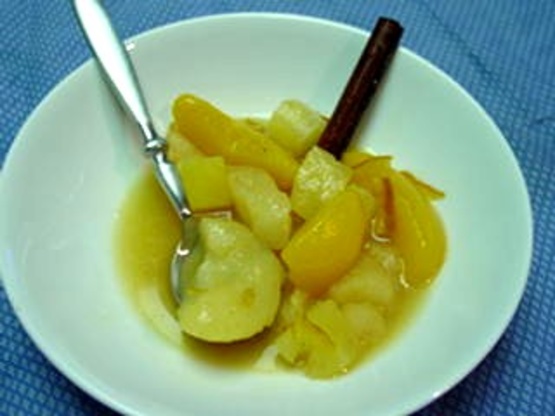 This is excellent served alone, but it's also delicious as a topping for pancakes, waffles or pound cakes. If serving as a topping, you may cut the peaches and pears into smaller pieces. My family loved this served over my adopted recipe for Sourdough Pancakes Sourdough Pancakes #1.
Combine the pineapple juice, marmalade and spices in a saucepan.
Boil for 2-3 minutes.
Reduce the heat and add the margarine and fruit.
Simmer for 20 minutes.
Remove the cinnamon stick before serving.