flower7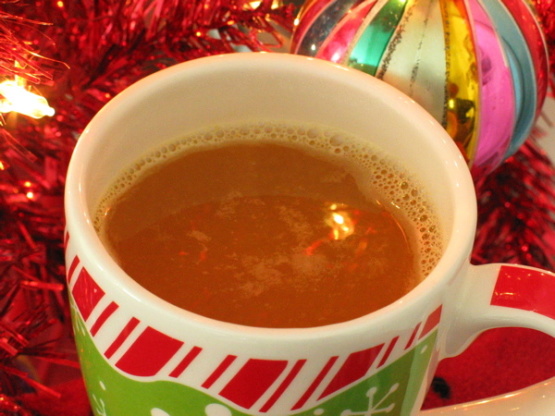 Delicious! Warm and comforting.

Very nice comforting drink! I cut this down to one serving and used 6 Tbsp fresh orange juice (from 1 large orange) in place of the concentrate / water. Otherwise followed the recipe using 2 small cloves and a 1/2" piece of cinnamon stick. This was enjoyed very much on a bitter winter morning as we have here today. Thanks for the recipe!
Mix all ingredients and simmer 15 minutes.
Remove spices.
Serve warm or hot.