Hot & Sour Soup-- 0 Points
teresas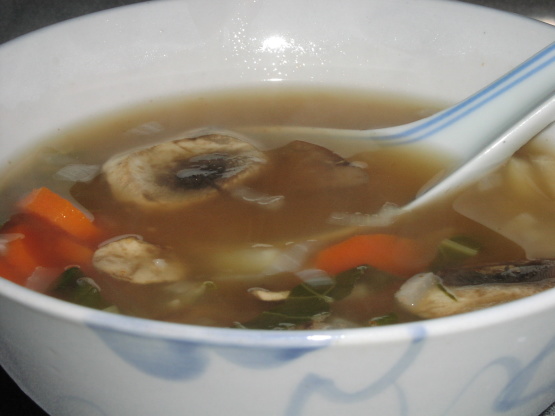 Adapted from ww community. Easy to make, and zero points, to boot!
This recipe appears to be very flexible. I used 4 cups of beef broth with 4 cups of water, put in a package of sliced Bella mushrooms, water chestnuts and bamboo shoots, a head of rainbow chard instead of bok choy, no onion or carrot, a quarter cup of apple cider vinegar (could add more but that was hot enough for me), and ketchup to taste. And it was delicious! Enough for seven people and a bowl the next day.
Heat chicken broth. Add remaining ingredients and bring to boil. Reduce heat, simmer until veggies are tender.