Hot -Slaw Cabbage in Mustard-Pecan Butter
Derf2440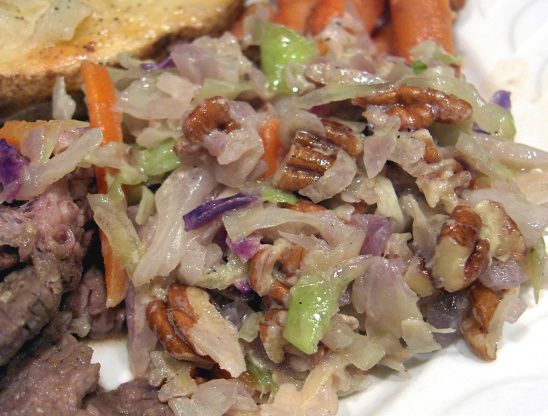 I love cabbage, and I'm always trying different ways of making it, that DH and the kids will like too. This is one of those ways that gets them all eating it up!
Heat the chicken broth in a large saucepan over med-low heat.
When broth is hot, add the cole-slaw mix,the green onions, and the salt & pepper.
Cover and cook over med-low heat, stirring occasionally, for 5 minutes.
Mix together the melted butter and the dijon mustard, and stir in the chopped pecans.
Pour the mustard-pecan butter over the cabbage, and toss well to coat.