tisha-d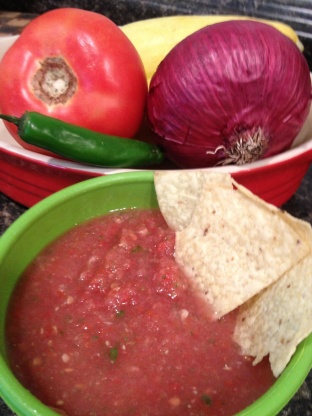 I love using this salsa recipe in the summertime when all the ingredients are at prime freshness. You can adjust the heat, but we like it HOT!
Run tomatoes through processor, set aside.
Sprinkle coarse Sea Salt on processed tomatoes.
Add all peppers, cilantro and onion into processor and finely chop.
Mix all together and squeeze that fresh lime juice into salsa and top with more fresh sea salt. If too hot add additional tomato.
*if you cut this recipe in half and hand chop all ingredients it makes an amazing Pico de gallo*.