Parsley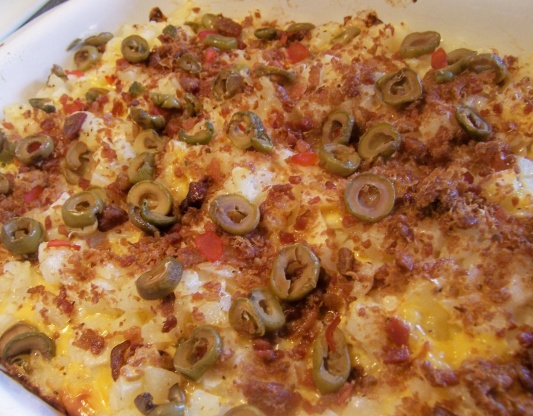 This is my sister-in-law's recipe. The addition of green olives is what makes this potato casserole just a little different.
Preheat oven to 325F.
Combine potatoes, mayonnaise, cheese, and onion, adding salt and pepper to taste.
Put into greased 9x13 baking dish.
Top with bacon and olives.
Bake 1 hour.