loof751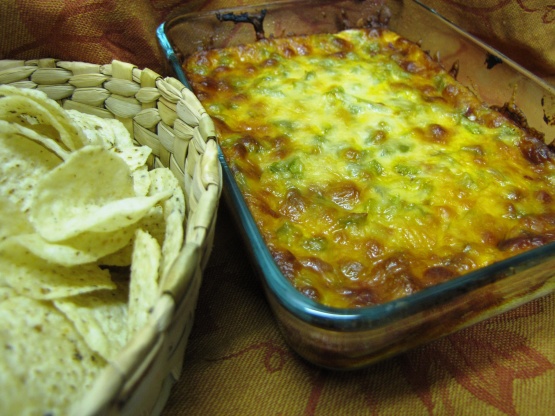 Yummy! We make this for every reason we can think of, baby shower, wedding showers, birthdays, Christmas... This is delicious served with Tortilla chips.
Combine cream cheese, Italian seasoning and garlic powder.
Spread on bottom of a greased 9" pie plate.
Combine cheese and sprinkle half over cream cheese.
Top with pizza sauce and peppers.
Sprinkle remaining cheese on top.
Bake 350 degrees for 20 minutes.
Serve with tortilla chips or bread sticks.