Prep 20 mins
Cook 10 mins

Indulgent dessert!! This is so easy and soooo good!!!
Directions
Peel, pit, and chop peaches.
Put in lg pan with sugar, cinnamon and 1 cup water.
Bring to a boil.
Reduce heat and simmer for 10 minutes.
Mix cornstarch with 3 Tsp water.
Add to peaches while stirring.
Cook 2 more min.
Spoon over your favorite ice cream and top with fresh whipped cream.
Most Helpful
Oh my goodness. Out of this world. My parents are visiting and my Mom makes the best homemade vanilla ice cream. I made this with wonderful fresh peaches to go on top. Words are not sufficient to describe how delicious this is. Thanks Inez. You have done it again.

Yummmy!!! So good over french vanilla icecream. The hot peaches melted a bit of the icecream and made it so creamy. I didn't have any fresh peaches so I used some frozen that I already had in the freezer. They worked great!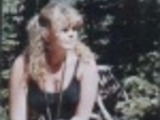 I served this to my dh on vanilla ice-cream, topped with whipped cream. He absolutely loved it! He especially liked the cinnamon in it.