3 Reviews
I had this first at Morti's house while Alicia and I stayed with her just after moving to California. She is allergic to pork, so it didn't have meat in it but was still so delicious that we have it often now that I have my own home. Alicia and I like the sliced spicy intalian sausage links added in. This is a very popular meal in our house now. Great for a weeknight because it is so easy and quick to prepare. Try sprinkling some fresh shredded parmesan cheese over the top.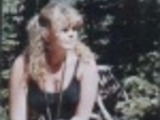 My DH and I really enjoyed this. It's easy to make and very tasty. I cooked it all in one pan (except the pasta)...cooked and drained the sausage then added the veggies and spices then added the tomatoes and wine. I left out the butter. We'll certainly make this again.
This really rocked! Really, really loved this dish, and so easy to throw together. I halfed the recipe and used 3 serrano peppers. Made this without the meat, and it was perfect! Did not add the wine, since I was out, and subbed the butter for olive oil. Served this with garlic bread....yummy for our tummies! Thanks for posting!

Hot Pasta