loof751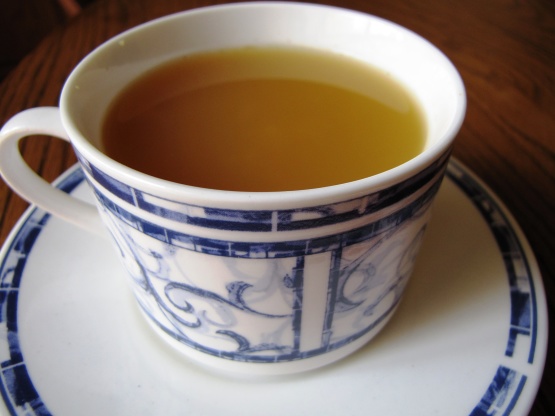 Perfect for a cold night when entertaining a few couples or friends or even a weekend brunch as a change from cold juice or hot tea.

This is a very unusual drink! 1 ounce was not nearly enough liquid to boil or steep anything, so I added a cup of apple juice and only half of the apple. I strained the solids out before brewing the tea. I think sweetening this with brown sugar added a nice touch to the drink. Thanks for posting this recipe! Made for My 3 Chefs November 2008
Bring juice, apple, brown sugar, and cinnamin stick to a boil and boil for 2 minutes.
Remove from heat.
Add tea bags and steep for 2-3 minutes and then remove.