3 Reviews
I used large pearl tapioca. And I used splenda instead of sugar. It worked out great. It's thick just perfect. It's just the taste that might need some changes. Maybe to add a little bit of orange juice would be great. But that's a sweet dessert with low-cal (if using splenda). Thanks PanNan. Made for Photo tag.
Amazing, unique appearance. I used small pearls, and got a swirly milky-way pudding. This definitely benefits from being served in a clear dish. I would use a little more orange next time, maybe a drop of orange essence. I think mandarine oranges would be a quick substitute. We ate the leftovers cold (like jello), which tasted fine but the tapioca becomes cloudy, so the appearance is not as good. I felt very uncertain about the first part of the instructions - 1/2 cup of water barely covers the tapioca, and is absorbed immediately, certainly not leaving any water to drain. However, I continued following the recipe as written, and it all came out fine.

This is SO wonderful. I used large pearl tapioca, added a nice hit of fresh grated orange rind. The pudding thickens but does not set completely, but looks beautiful--swirled in martini glasses with some vanilla yogurt and garnished with fresh mint--stunning presentation--and what a good flavor--sweet and refreshing without being overly rich or cloying. Can you tell I loved it?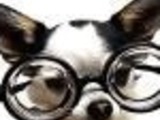 Hot Orange Pudding (Hsi-Mi-Chu-Keng)