Ms B.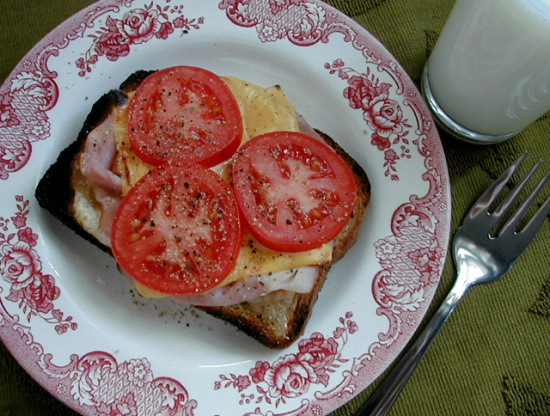 I used to get this all the time at a nearby coffee shop when I was in college, and it's still a favorite lunch. At home, I generally use whole wheat instead of the original white bread, mustard instead of mayonnaise and a slice of processed cheddar cheese instead of American. Tastes great either way. Really be generous with the pepper!

Easy and quick to make. Tastes great, made mine with turkey.
Spread mayo on the bread.
In sequence, place on the bread the ham, cheese& tomato.
Generously shake pepper over all.
Place under broiler until cheese starts to melt.