Hot-Off-The-Grill-Potatoes (Foil Wrapped)
Prep 20 mins
Cook 40 mins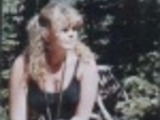 Grill these potatoes next to your next grilled steak or chicken recipe. Easy cleanup and a very nice side dish.
Directions
Grease a 24 x 18 inch piece of heavy duty foil with 1 tablespoon of the butter.
Scrub and thinly slice unpeeled potatoes onto the center of the foil.
Sprinkle with the onions, cheese, salt, paprika and pepper.
Dot with remaining butter.
Enclose the potatoes in the foil and seal with a double fold enclosing the potatoes completely leaving head space for the steam to build.
Grill potato packet for 30 to 40 minutes, turning every 10 minutes or until potatoes are tender.
Before serving sprinkle potatoes with bacon, parsley, dill and chives.
Most Helpful
Yummy! I followed the recipe exactly and these were delicious. Tender and very very tasty.
It doesn't get much easier than this. I just tossed the packet on the grill and forgot it for 40 minutes. When we put the meat on the grill I added cheese and bacon and moved the packet to the side. When the meat was done so were the potatoes. There were no leftovers. Next time I will make a much larger batch. They were very good. Easy and good. Still my favorite combination.
These were a great alternative to mashed or baked potatoes. To save a few calories, I sprayed the foil with Pam rather than coating with butter. Next time, I think I will eliminate all butter, and mix the potatoes, onions, cheese, salt, pepper & paprika in a bowl before cooking to spread the flavor throughout . . . sprinkling them on top kept the flavor to the top layer only. I made these with French Oriental Salmon Grill (recipe #4024) and sauteed zucchini & mushrooms. Yummy!