Pamela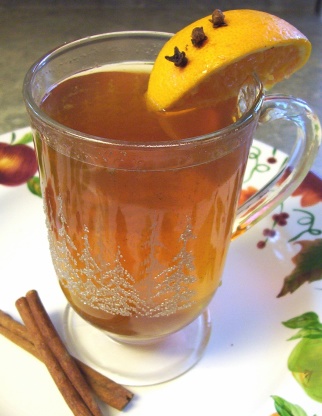 Thanks for the recipe! This was really good. I used apple juice instead of cider and I omitted the brown sugar and orange slices.
Combine brown sugar, allspice, 1 teaspoon cloves, salt, nutmeg, cinnamon and apple cider in large saucepan.
Bring to boiling.
Cover and simmer for 20 minutes.
Strain to remove spices.
Serve in mugs with clove-studded orange wedges.