Annacia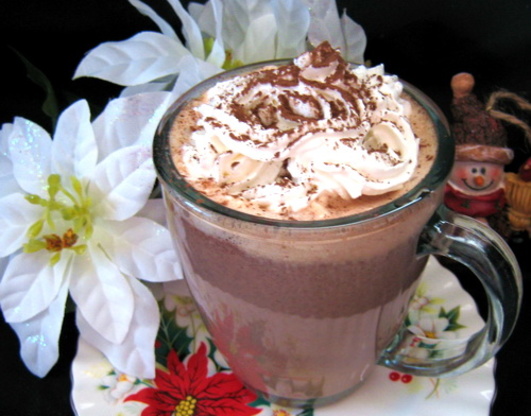 I saw Paula Deen prepare this recipe on her show. I can't wait to try it.

WOWSERS! Lainey you have hit the jackpot with this. It's simply outstandingly delicious. I switched places with the ingredients in that I melted 1 1/2 ounces of bittersweet chocolate into the milk and coffee then sprinkled double Dutch cocoa on top. I had to use vanilla ice cream as that is all I can get in sugar free at this time of year and it was still wonderful. Next time I make this I'll try it with espresso :D. Made for Santa's Secret in Photo Tag.
In a large saucepan with wire whisk or spoon, stir together cocoa and sugar.
Over medium heat, slowly add milk until well blended.
Add 2 cups of hot strong black coffee while mixing constantly.
Remove from heat.
Ladle into 6 (8-ounce) mugs.
Top each with spoonful of ice cream, whipped cream and chocolate.