Hot Lime and Mango Chutney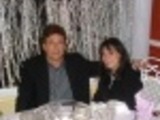 From "Caribbean Carnival", Good Food Magazine, February 1987. Prep times does not include 2 hours to cool and chill.
Directions
Place all ingredients in large noncorrosive saucepan and heat, stirring occasionally, over high heat to boiling. Reduce heat to low and simmer uncovered, stirring occasionally, until thickened, 25-35 minutes.
Remove chutney from heat and let cool to room temperature. Transfer to serving bowl and refrigerate covered 1 hour.
Serve cold with roast pork or chicken, curried dishes, or fish. Store covered in refrigerator up to 1 month.