CoffeeB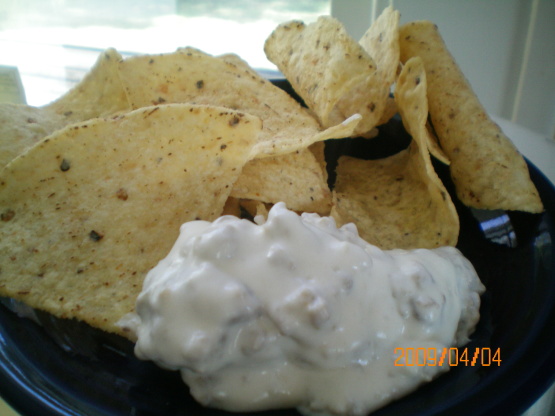 My Dad found this recipe and gave it to me. It is inexpensive and DELICIOUS!! My husband and his friends love it so when we have get togethers this is usually requested. It is easily doubled or tripled and you can make a lighter version by using skim milk, and light sour cream and cream cheese but I haven't tried that.

We served this Thanksgiving day as a snack and loved every it of it. I did subsitute Swiss cheese and added a tsp. or so of horseradish (the non-creamy kind) and served it with pumpernickle bread squares. Excellent!
Microwave cream cheese for 1 minute or until soft. Stir in sour cream, milk, mayonaise and worcestershire sauce. Add kielbasa, onion and parmesan cheese. Put in crock pot on low. Serve with crackers, vegetables or rye bread.