Hot Ham and Cheese Sandwiches With a Kick!
PaulaG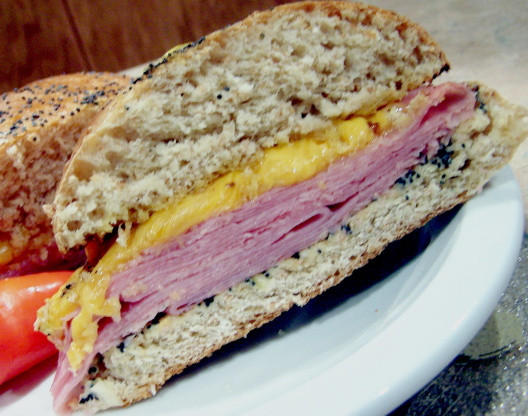 I got this recipe from my sister, who got it from her MIL. Easy and yummy! We like Colby or Pepper Jack Cheese with these! You can make more spread if you like a lot.
Top Review by PaulaG
I made these using my Sourdough Hamburger Buns. I assumed the dressing consisted of the mustard, poppy seeds, onion flakes and sugar. I did reduce the amount of poppy seeds to 1 teaspoon and spread the bun with butter before placing under the broiler. It is a very tasty.
Mix together the spread (which consists of the melted butter, mustard, poppy seeds, onion flakes, and sugar).
Spread it on the bun.
Make up your sandwich.
Brush butter on top of bun if you like.
Put in the oven for 7-8 minutes at 350 degrees.