flower7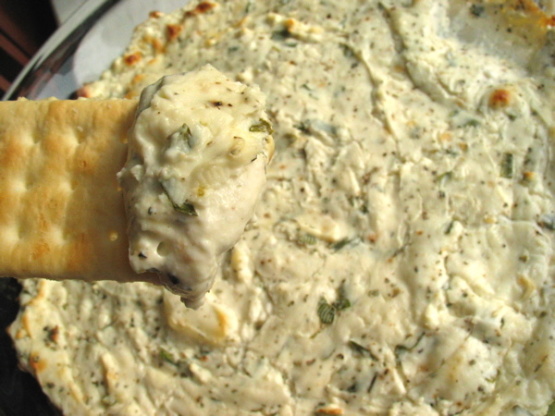 This is a Mr. Food recipe. Saw it on my local news this week and wanted to post it for safekeeping. This is what he says about it: This is great served immediately but you can make in advance and keep warm on the side of the grill. Makes 11/2-2 cups of dip. Prep time is a guesstimate.

Love this dip---easy to make and very tasty!! Like Flower7, I cooked it a little longer at a higher temperature ( 20 minutes at 400 ) to get it nice and bubbly. Otherwise, great!!!
Preheat the grill to medium heat.
In a bowl, combine all the ingredients until well mixed. Place the mixture in a disposable 9" aluminum pie pan.
Place the pan on the grill and cook, uncovered, for 7-9 minutes until the dip is heated through and bubbly.