Hot Fudge Sauce - Microwave
CIndytc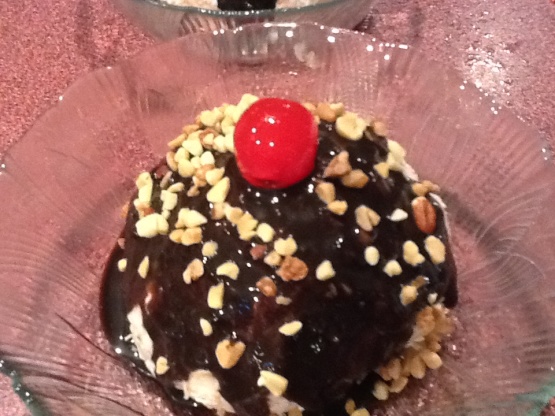 To Die For Hot Fudge Sauce!

Finding this recipe was a huge mistake! I am so sorry I ever printed it out! My two youngest Dornettes had some friends over last night (Saturday night) for a movie, and I let them make this themselves while I went out powerwalking. By the time I got home, they had made 4 batches of the stuff, eaten it with ice cream, drizzled it over popcorn, spread it on cake and just ate it straight out of the bowl with their fingers. As I walked in the door two girls were trying to get the stuff out of their hair, one girl was squinting very unattractively since it had gotten into her eye, and a 4th girl was trying to quietly throw up in the bathroom. There was also a small chocolate puddle on the floor, but not for long, since the dog was working on that one. The tiny bit I actually got to taste (I think that was off the walls of the microwave itself) was wonderful, I can't wait to try this again, in polite society. Thanks, Barb, when are you coming over to help clean up my kitchen?
In a microwave proof bowl, combine margarine, water and cocoa.
With wire whisk, blend in condensed milk.
Microwave on high 1 minute then whisk to blend.
Microwave 1 1/2 minutes more on high. Add vanilla and blend with whisk completely.
Serve over your favorite ice cream.
Store in 1 pint canning jar, cool and refrigerate.
Can be rewarmed in jar (lid removed) in microwave--add a bit of water if it thickens too much.