Diana 2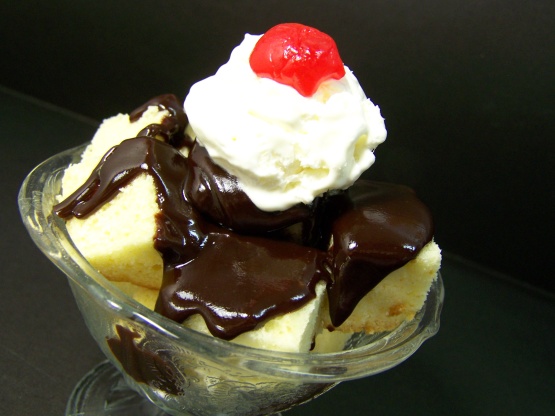 An easy yet great hot fudge sauce. I got it from my mom, who got it from a friend, who got it from who knows where, but it's delicious over ice cream.

Love this! Quick and easy with ingredients I almost always have on hand. Sometimes I add a small amount of chocolate chips at the end for a little richer flavor.
Stir everything together in a pot.
Bring to a boil, stirring occassionally.
Enjoy.