This recipe comes from the 2005 cookbook Get Saucy! It's thick and gooey and rich!
Directions
In a medium-size, heavy saucepan, combine 1/2 cup water, heavy cream, corn syrup and sugar.
Bring to boil, stirring until sugar is dissolved.
Using a pastry brush dipped in water, brush sides of pan to dissolve and wash down any sugar crystals.
Cook over medium heat until reduced by half, about 7 minutes.
Turn off the heat.
Add chocolates and butter and let sit until melted, about 2 minutes.
Return heat to low and cook, stirring constantly, until glossy and smooth.
If sauce appears broken, add remaining 2 tablespoons water and beat until smooth and glossy.
Stir in vanilla, and ALWAYS serve it hot.
Will keep, tightly covered, in the refrigerator for up to 2 months.
Reheat before serving ~ It will be necessary to add a LITTLE water, a few teaspoons at a time, and whisk until smooth and silky.
Reviews
Most Helpful
I made a half batch of this to go on my chocoholic DH's ice cream (Mayfield Brown Cow). I used regular milk and chocolate morsels (for the chocolate) and it came out great! Thanks for the evening smiles!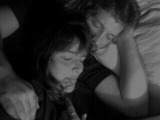 Wonderful hot fudge sauce!! Next time I might use just 1/2 of the sugar and not thicken it as much as I did, my fault. I only made 1/4 cup to served with my grilled strawberries and marshmallows!! Thanks for sharing the recipe. Made for 123 Tag Game.
Wonderful, creamy hot fudge. Not to sweet and just the right amount of chocolate goodness. Made for Newest zaar Tag