Prep 10 mins
Cook 15 mins

This came from one of the "Best of Southern Living" Cookbooks and is the best hot fudge sauce I've ever tried. I use this one to make my version of Don Pablo's Chocolate Volcano...and it's become a standard dessert at Christmas time with my family. I double this recipe all the time with no problems.
Directions
Combine sugar, milk, and chocolate chips in small pan. Cook over medium heat until chips melt and the mixture boils.
Remove from heat and stir in butter and vanilla.
Cool slightly before using, or refrigerate to use later. (Warms nicely in microwave using moderate setting.).
Most Helpful
Made for Photo Tag.
I don't even know where to begin...
Its simple with staple items from your pantry and so yummy I wanna cry.I can't help it...my name is Lorrie and I'm a Chocoholic!

Wonderful. :-) I was so excited to try this- because I too LOVE that chocolate volcano at Don Pablos. So I made a mexican chocolate cake, put a scoop of ice cream, and poured this awesome sauce right over it all....heaven! All of the Don Pablos in our state have been closed :-( so this is a welcome addition to my recipe collection! Made for Fall '09 PAC.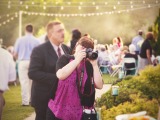 Really like the ease in making this sauce, & IT TASTES GREAT, too! I actually tripled the amounts, then gave away part of it as a gift to another chocoholic friend of mine! Thanks for sharing! [Tagged, made & reviewed for one of my adopted chefs in the current Pick-A-Chef]