Nif_H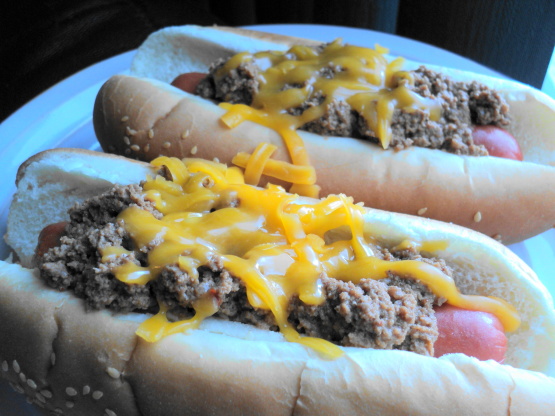 Does your hot dog need more meat and less condiments?

I had never heard of hot dog sauce before so I was looking forward to trying this. Made this with ground turkey and followed recipe as listed. This was a big hit with the kids. Thanks for sharing.
Crumble ground beef into a Dutch oven over medium heat. Stir in water, and mash ground beef thoroughly with a potato masher. Stir in tomato sauce, ketchup, salt, pepper, sugar, and chili powder, and crushed red pepper flakes.
Reduce heat to low; simmer, 60 to 90 minutes, until the sauce reaches a medium consistency that is not too soupy.