Hot Dog Cookies with Relish and Mustard
Prep 1 hr 30 mins
Cook 15 mins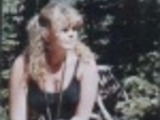 These cookies are the cutest ones I have ever seen and fun to make. Shaped like miniature hotdogs. 1 hour of prep times is chill time.
Directions
Cream butter and sugar together.
Beat in flour and vanilla.
Remove 1 cup dough.
Add red food coloring and knead until well mixed.
Cover and chill remaining dough for 1 hour.
For hot dogs, divide red dough into 16 portions.
Shape into 2 1/2 inch hotdog shapes, rounding ends.
Set aside.
Divide plain dough into 16 portions.
Shape into 3" bun shapes.
Make a very deep length-wise groove in the center of each.
Smooth edges to form buns.
Place 3 inches apart on an ungreased baking sheet.
Place hotdogs in buns.
Bake at 350 degrees for 12 to 15 minutes or until edges are browned.
Cool.
Meanwhile, for pickle relish, place the coconut and some green food coloring into a plastic bag.
Shake well to color the coconut.
Sprinkle the relish around the hotdogs in the buns.
For mustard, pipe a curvy stripe of yellow frosting down the middle of each hotdog.
Reviews
Most Helpful
So cute and terribly easy. These will be a big hit at the barbeque! I am tired of people saying I dont make hamburgers and hotdogs for cook outs so I made these!!!

omg these recipes were great.. my family loved them and the kids thought they were so cute thank u!!! there just so cool and easy to do for the kids birthdays!!!
I can't believe I forgot to review these! This spring, my church's youth group held a bake sale and I made these and put 2 cookies in those cardboard red and white serving containers you see in restaurants and cafeterias. They were so adorable. My preacher laughed when he saw them, then promptly bought some! Thanks for this adorable recipe!