Hot Dog Boats - 3 Ingredients - Fun for Kids to Make!
lazyme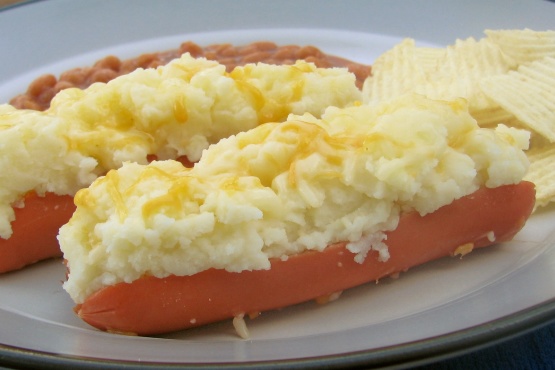 We made these all the time when I was a kiddo because it's easy and fun for kids to make and super fast. My mom liked it because it was a good use for leftover mashed potatoes (you can also use instant potatoes). I know it sounds like a totally weird recipe, but it is fantastic!
Slice hot dogs length-wise but only half-way through so that they open up like a book.
Fill open end with the potatoes - distribute evenly among the 5 hot dogs.
Sprinkle tops evenly with cheese.
Microwave for 1 minute or until wieners are hot and cheese is melted.
That's it! Enjoy! I like it with mac and cheese as a side item.