Parsley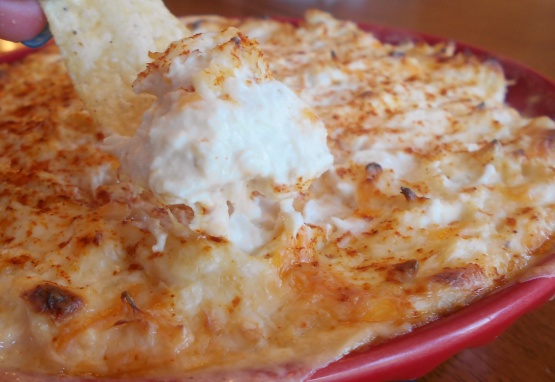 I was born in Maryland, and crab dip was served at all family functions since as long as I can remember. No "true" Baltimore native can NOT have a good recipe for crab dip. (It can be made using "low fat" sour cream, cream cheese, and cheddar cheese, but I always make this for parties, so I go for the full blown)!

I would say this is good, not amazing, but is very easy to put together. The biggest appeal to this recipe was the lack of mayo. As a non-mayo person, it is really hard to find a good crab dip that doesn't call for it! I think you could make this better by simply adding salt & pepper, as well as perhaps using fresh garlic instead of powder. I will make again but will make enhancements for more flavor.
Mix together sour cream, lemon juice, onion, Worcestershire, dry mustard, garlic powder, and cream cheese.
I use a hand mixer to get it blended really well.
Fold in cheddar cheese and crabmeat.
Spoon mixture into casserole dish and sprinkle with paprika or Old Bay Seasoning.
Bake at 325°F for 30 minutes, or until heated through.
Serve with tortilla chips, crackers, toast points, or my Maryland family's favorite-- Bugles!