Hot Cool Pasta Salad With Green Chile Vinaigrette
Maito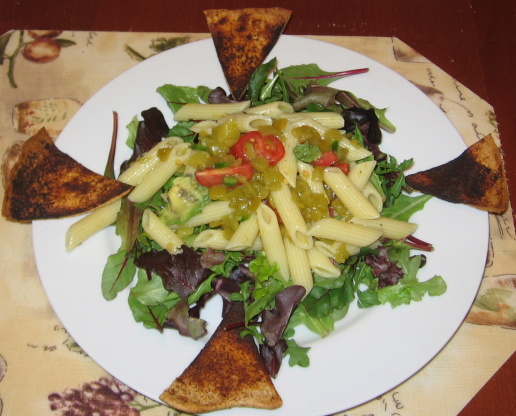 Another great dish - pasta, dressing and chips all from the New Mexican CHILE site. Don't let the number of steps throw you, it is faster than it looks!!! And worth it!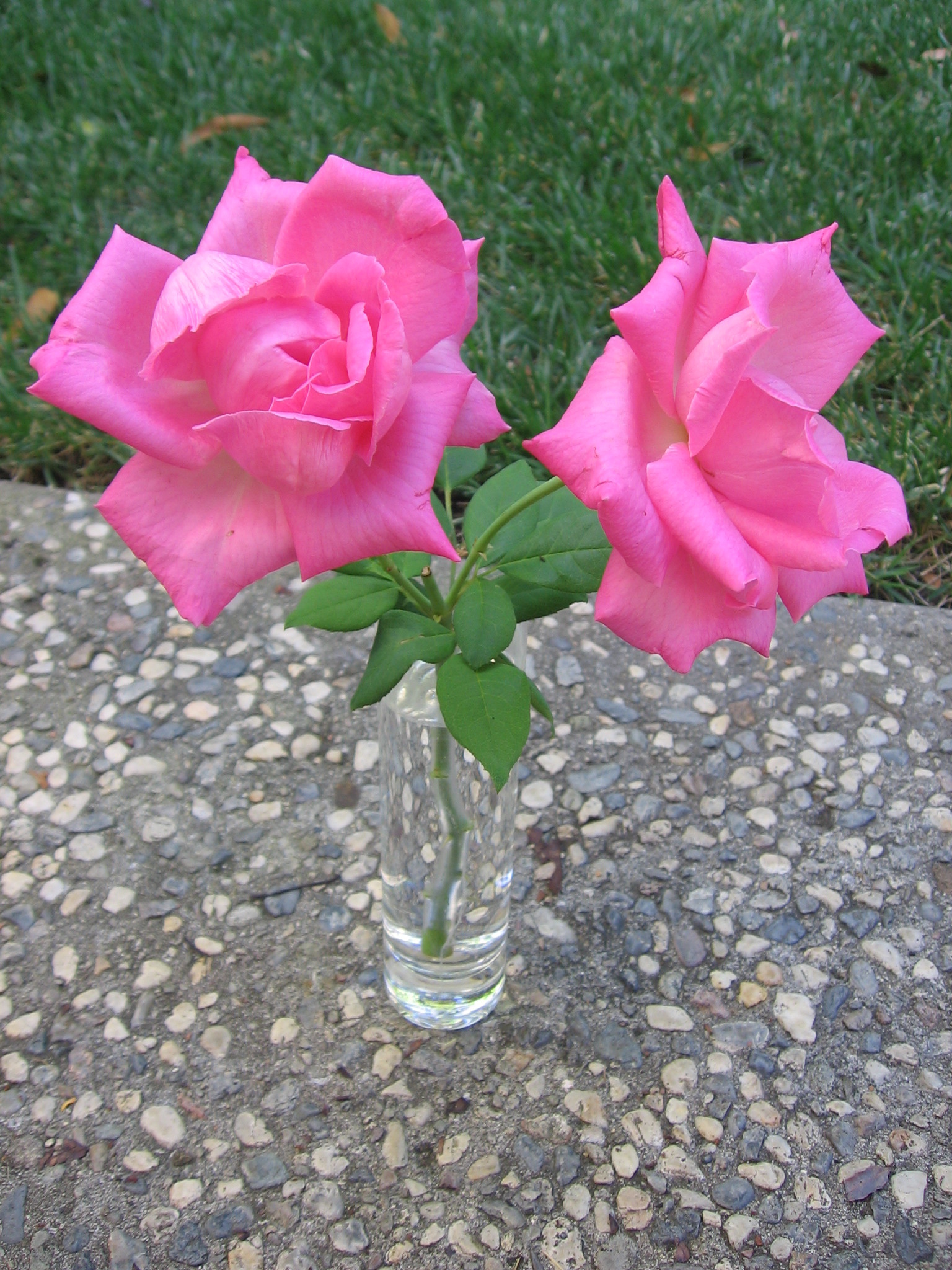 Top Review by Maito
We really liked this. For personal preferences we left out the cheese and onion, used only a tablespoon of the oil and a sprinkle of salt. I also added half a minced jalapeno, since I had it. The pasta salad went well with the greens. In my oven, 7 minutes was too little, and at 9 minutes they were starting to burn, so watch the chips carefully! I made a full salad recipe and half of a chip recipe for 2 for a meal. Yummy!
Place the salad ingredients in a large bowl. Prepare the Green Chile Vinaigrette and pour over the salad. Fold gently until dressing is well distributed. Line plates with assorted greens and place pasta salad on top.
**For Vinaigrette:.
Leave the skin on the garlic clove. Roast in a dry hot skillet, turning several times until softened and brown in spots, about 10 minutes. Put all ingredients in a blender or food processor and process until smooth and emulsified. Leftovers will keep 4-5 days in refrigerator.
***For Chile Lime Chips:.
Heat oven to 400 deg. Combine salt & chile powder, mix well. Brush one side of each tortilla with lime juice and sprinkle with salt mixture. Cut into 6 or 8 triangles and place chile side up in a single layer on baking sheets. Bake for 7-8 minute or until browned. Cool and store in a ziploc bag until ready to serve with salads, dips, or sandwiches.