Kim M.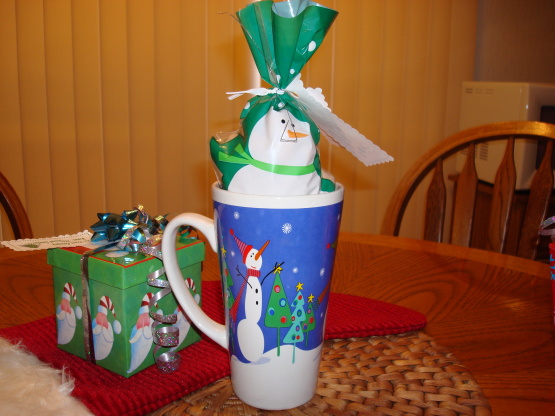 This makes very nice gift ideas! Great for teachers, friends or family :)
Combine dry milk, sugar and 1/4 cup + 2 T. cocoa in a large bowl with lid. Cover and Shake.
Spoon into decorated holiday baggies. Toss mini marshmallows on top. Place baggie into large holiday coffee mug. Decorate as desired.
Attach following recipe:.
Measure 1/2 cup cocoa mix into mug. Stir in 1 cup hot water or milk.