Rita1652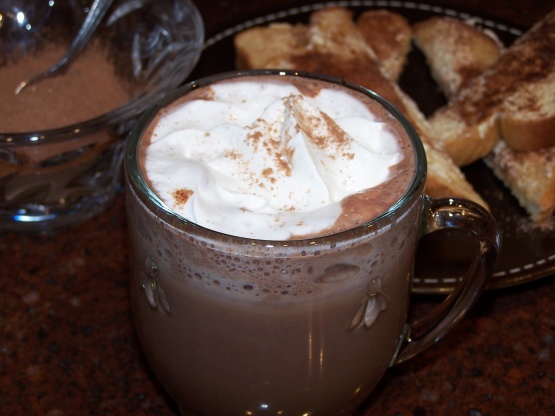 I saw this on Mr. Foods Thanksgiving special. I couldn't wait to have access to the computer to get the recipe. I hope you all enjoy it. I would top it with whipped cream and shaved chocolate.
In a large bowl, combine the dry milk.
sugar, cocoa, creamer, and salt, mix well then set aside.
In a large saucepan, bring the water to a boil high heat.
Remove from the heat then add the vanilla; stir in the reserved dry mixture until well combined.
Add the rum and creme de cocoa; mix well and serve in mugs or heat-proof stemmed glasses.